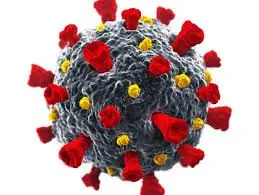 WE ARE OPEN FOR ALL ROUTINE & PREVENTATIVE DENTAL CARE!
Williamsburg Family Dentistry (Dr. Rubin, Dr. Dunnill, Dr. Hasham) is committed to caring for you in the absolute safest way possible. We are now providing all routine, preventative, and comprehensive dental care.
We will provide you with the absolute safest care in accordance with the recommendations established by the American Dental Association, Virginia Dental Association, Centers for Disease Control (CDC), and Virginia Department of Health. If you have COVID-19 or symptoms of COVID-19 please delay dental treatment until after you feel better, are cleared by your physician, and are symptom-free for 14 days.
To ensure maximum safety for all patients and staff, we have implemented the following protocol:
Please wear a mask upon entering the practice and maintain social distancing. We have implemented new state-of-the-art computerized check-in for your safety and convenience. Only patients with a dental appointment are permitted inside (although children may be accompanied by their parent/guardian).
Hand Sanitizer (>60% alcohol) will be available for you upon entering and leaving the office.
Appointments will be managed to allow for optimal social distancing, disinfection, and sterilization between patients.
We look forward to seeing you and we are pleased to answer any questions you may have about the safety protocol we have implemented to keep you safe in our practice! To schedule an appointment, please call 757-345-5500.
Thank you for entrusting us with your dental care,

Williamsburg Family Dentistry
Ricky J. Rubin, D.M.D., FAGD
Brett C. Dunnill, D.D.S.
Omar Hasham, D.D.S.