My Blog
Posts for: October, 2016
By Williamsburg Family Dentistry
October 30, 2016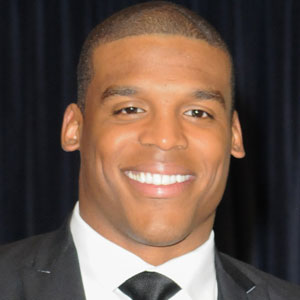 When is the best time to floss your teeth: Morning? Bedtime? How about: whenever and wherever the moment feels right?
For Cam Newton, award-winning NFL quarterback for the Carolina Panthers, the answer is clearly the latter. During the third quarter of the 2016 season-opener between his team and the Denver Broncos, TV cameras focused on Newton as he sat on the bench. The 2015 MVP was clearly seen stretching a string of dental floss between his index fingers and taking care of some dental hygiene business… and thereby creating a minor storm on the internet.
Inappropriate? We don't think so. As dentists, we're always happy when someone comes along to remind people how important it is to floss. And when that person has a million-dollar smile like Cam Newton's — so much the better.
Of course, there has been a lot of discussion lately about flossing. News outlets have gleefully reported that there's a lack of hard evidence at present to show that flossing is effective. But we would like to point out that, as the saying goes, "Absence of evidence is not evidence of absence." There are a number of reasons why health care organizations like the American Dental Association (ADA) still firmly recommend daily flossing. Here are a few:
It's well established that when plaque is allowed to build up on teeth, tooth decay and gum disease are bound to follow.
A tooth brush does a good job of cleaning most tooth surfaces, but it can't reach into spaces between teeth.
Cleaning between teeth (interdental cleaning) has been shown to remove plaque and food debris from these hard-to-reach spaces.
Dental floss isn't the only method for interdental cleaning… but it is recognized by dentists as the best way, and is an excellent method for doing this at home — or anywhere else!
Whether you use dental floss or another type of interdental cleaner is up to you. But the ADA stands by its recommendations for maintaining good oral health: Brush twice a day for two minutes with fluoride toothpaste; visit your dentist regularly for professional cleanings and checkups; and clean between teeth once a day with an interdental cleaner like floss. It doesn't matter if you do it in your own home, or on the sidelines of an NFL game… as long as you do it!
If you would like more information about flossing and oral hygiene, contact us or schedule an appointment for a consultation.
By Williamsburg Family Dentistry
October 15, 2016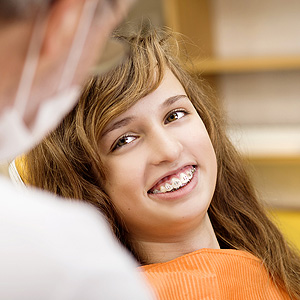 There are an assortment of techniques and treatments in an orthodontist's toolkit, braces being the most common and best known. Of course, there wouldn't be any tools at all if teeth couldn't move naturally.
Teeth aren't directly connected to the jawbone. An elastic tissue called the periodontal ligament lies between each one, with tiny fibers attaching to the tooth on one side and to the bone on the other. The ligament's elasticity and other qualities allow micro-movements of the teeth as we bite.
The ligament can also adapt to changes in the mouth and teeth by allowing the teeth to move to different positions. That's the basic concept behind braces: we thread a thin wire through brackets attached to the teeth, which we then attach to anchor points (usually back teeth not intended to move) and apply tension to it. Gradually over time, the target teeth move.
But what if your malocclusion (poor bite) is more complicated or the back teeth can't supply enough anchorage for moving the intended teeth? That's where we take advantage of other sources of anchorage.
One such source is the patient's skull, which we can make use of through special headgear worn a few hours a day. The device consists of a strap under tension that runs around the back of the head or neck to a wire housing attached to brackets on the target teeth. If you want to "pull" the teeth forward, the strap would come over the chin, forehead or a combination of both.
We may sometimes want to isolate some teeth to move without moving nearby teeth, such as moving front teeth backward to close a space without affecting teeth further to the rear. We can create a separate anchor point in the jaw with a TAD or temporary anchorage device.
TADs are tiny screws made of stainless steel inserted temporarily into the bone. We loop an elastic band over the TAD on one end and to a bracket or tension wire attached to the target teeth on the other. When we've achieved the teeth's new position we can easily remove the TAD from the bone.
These various tools make it possible to correct difficult or complex malocclusions. They may not always look attractive, but they'll help ensure the final result is.
If you would like more information on available orthodontic treatments, please contact us or schedule an appointment for a consultation. You can also learn more about this topic by reading the Dear Doctor magazine article "Orthodontic Headgear & Other Anchorage Appliances."